Pakistani food is rich, packed full of spice, generous with ghee, and unbelievably tasty. I am going to share with you the best dishes you must try during the trip to Pakistan. Get ready for some serious Pakistani flavor and regional specialties.
10. Paratha
Golden-brown in color, flaky and layered, paratha is a type of Indian bread that is typically consumed for breakfast. The name comes from a combination of words parat and atta (flour), referring to the cooked, layered dough. It consists of whole wheat flour that is baked in ghee (Indian clarified butter) and comes in round, triangular, square, or heptagonal shapes.
9. Samosa
Due to their crunchy texture and a variety of different flavors, samosas provide a perfect introduction to the world of Indian cuisine for newcomers. These deep-fried, triangular pastries are filled with a variety of ingredients ranging from vegetables to meat, such as onions, lentils, spiced potatoes, peas, or ground meat.
8. Halwa Poori
Halwa poori is a traditional Pakistani and Indian breakfast that features semolina pudding or halwa and a soft fried dough called poori. Halwa is typically made with a mixture of fried semolina and sugar syrup, which is then combined with nuts such as pistachios and almonds.
The sweet dish is flavored with aromatics like green cardamom pods, kewra essence, and cloves, and it is usually enhanced with yellow or orange food coloring for a more vibrant dish. Poori is a soft and fluffy fried bread consisting of a dough made with flour, water, salt, and oil.
7. Chaat
Chaat is a term signifying a variety of Indian street foods which usually combine salty, spicy, sweet, and sour flavors. The name chaat is derived from a Hindu verb chaatna, meaning to lick, possibly referring to the finger-licking good quality of the dishes.
Chaat dishes are usually small, consumed on their own, as a snack, or combined with other dishes to form a big meal. Throughout India, Pakistan, and Bangladesh, chaat can be found at chaatwallas (street vendors), serving various dishes, from stuffed bread to deep-fried pastries with accompanying dipping sauces.
6. Zarda
The bright yellow zarda is a sweet and fragrant Pakistani rice dish which consists of basmati rice cooked with milk and sugar. The rice is cooked alongside natural food colorings, which give the dish its unusual yellow color, and a blend of traditional spices, most commonly cardamom, cinnamon, and saffron.
Often, it also includes raisins and chopped roasted nuts such as pistachios, almonds, or walnuts. Zarda is considered a rich and festive dish, usually served on special occasions, but it also makes a perfect everyday dessert, enjoyed warm, over a cup of refreshing tea.
5. Sajji
Sajji is a popular Pakistani dish originating from the province of Balochistan. It consists of marinated, skewered, and roasted lamb or chicken. The meat is typically marinated in salt, although it can also be combined with green papaya paste or stuffed with potatoes and rice.
Traditionally, whole chickens are roasted over an open fire so that the burning wood imparts a smoky flavor to the meat. When properly prepared, the meat should be crisp on the outside, yet juicy and tender on the inside, and consumers often squeeze lemon juice over the meat before eating.
It is recommended to serve sajji with rice, naan bread, and raita dip.
4. Seekh Kabab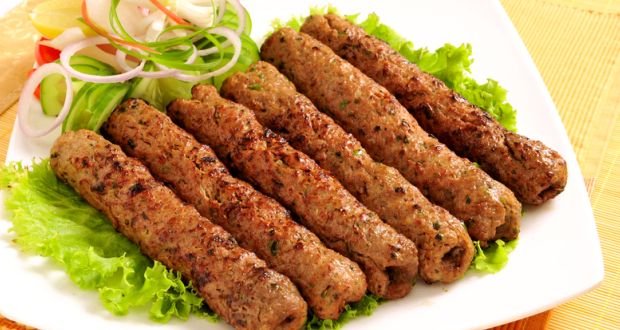 Seekh kabab is a delicious, juicy Pakistani kebab variety made with a combination of minced meat (typically lamb), onions, garlic, ginger, coriander, lemon juice, yogurt, and garam masala. The spices used in the dish can be modified according to personal preferences.
The meat mixture is placed on skewers, and the kebabs are then grilled over hot coals, giving them a nice smokey flavor in the process, although they can also be prepared in a tandoor oven. Seekh kabab is traditionally served piping hot with salads, onions, fries, mint chutney, or flatbreads on the side.
The dish can be served either as an appetizer or as the main dish.
3. Chapli Kabab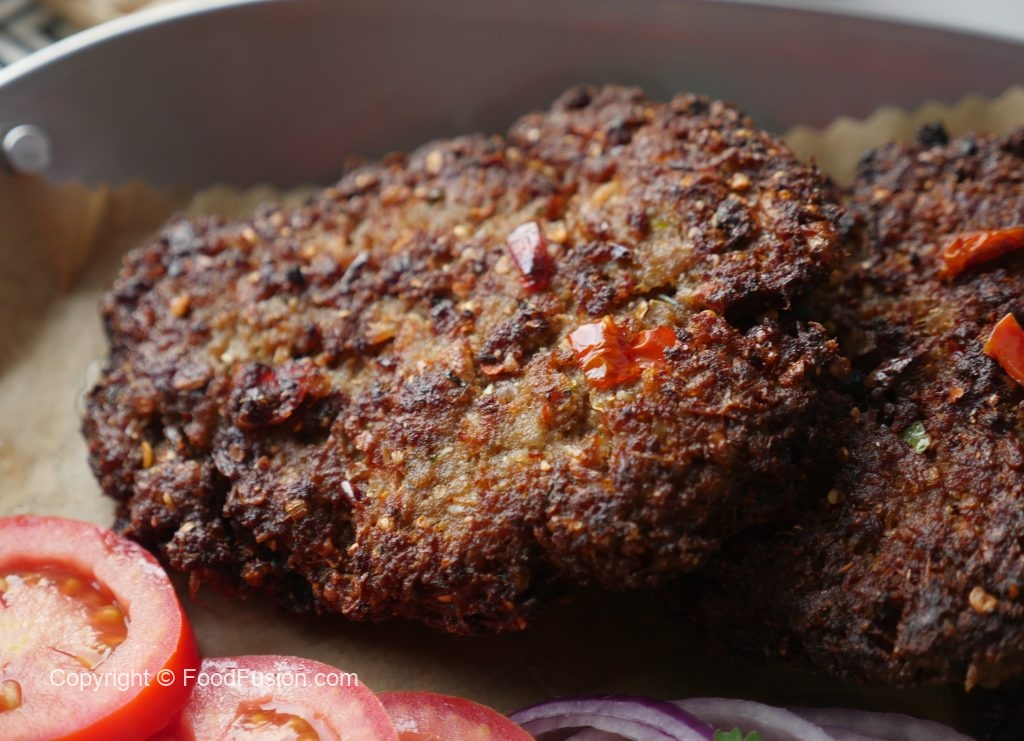 A specialty of Pashtun cuisine, this spicy meat patty is prepared with a combination of minced beef or mutton. The unique taste of chapli kabab comes from spices such as dried coriander and pomegranate seeds, green chillis, and mint. Its name is derived from a Pashto word chaprikh, meaning flat, and even though chapli kabab is often said to have originated in Peshawar, today it stands as a favorite throughout Pakistan, Afghanistan, and India.
Chapli kababs are traditionally served with yogurt sauce, salads, and naan bread.
2. Nihari
Originally, nihari was consumed by the Nawabs in the Mughal Empire as a breakfast dish, before the usual morning prayers, although some people believe that the dish was invented in the royal kitchens of Awadh. It is usually served with tandoori rotis or khameeri rotis, and some like to garnish nihari with green chilis on top.
1. Chicken Karhai
Chicken karahi is a poultry dish that is popular in Pakistan and North India. The word karahi in its name refers to a thick and deep cooking-pot similar to a wok in which the dish is prepared. Apart from chicken, the dish is made with red chili powder, cumin, garam masala, ginger, allspice, cardamom, tomatoes, and garlic.
When prepared with mutton, the dish is known as gosht karahi. It is traditionally served with rice, roti, or naan.