The Turkish military launched Operation Spring Shield in Idlib in response to the brutal Bashar Assad regime attack on Feb. 27, Defense Minister Hulusi Akar said Sunday.
The defense minister noted that the only goal of the operation is self-defense against the regime soldiers and units that have attacked Turkish troops in the area.
"Some 2,200 Syrian regime troops, a drone, eight helicopters, 103 tanks, tens of howitzers and three air defense systems have been neutralized," Akar said.
The operation was launched after regime forces carried out airstrikes, killing 34 Turkish soldiers and injuring tens of others in the area.
Turkish soldiers are working to protect local civilians as part of a September 2018 deal with Russia, which prohibits acts of aggression in the de-escalation zone set up around Idlib.
Thursday's attack was one of a series since January targeting Turkish troops, with Turkish officials maintaining a pledge that such assaults would not go unanswered.
Turkish military downs 3 Assad regime jets, hits air bases in northwestern Syria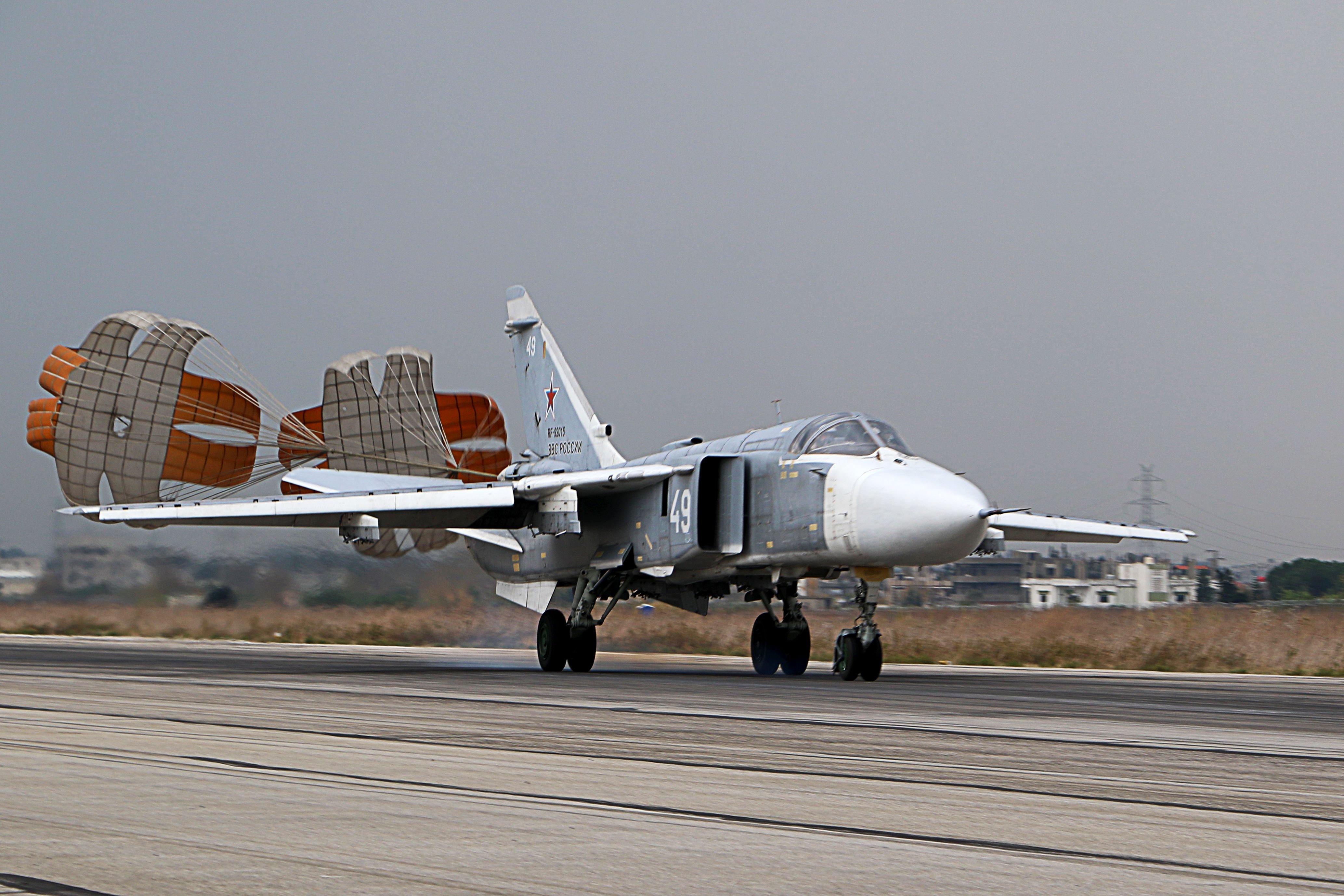 Two Assad regime Su-24 jets were downed in a dogfight with Turkish planes over northwestern Syria's Idlib province, the Defense Ministry said Sunday.
The ministry noted that two air defense systems, including one which earlier downed a Turkish drone, were destroyed. The Turkish Armed Forces continued Sunday to destroy regime targets in Syria, as part of an operation launched in the wake of a deadly regime attack on Turkish troops in Idlib.
One more Assad regime fighter jet was downed by Turkey later on Sunday, Syria's official news agency SANA said.
According to the new footage shared by Turkey's National Defense Ministry, tanks, armored personnel vehicles and anti-tanks, as well as regime soldiers were killed in Saraqib district, a gateway to northwestern Idlib province, and some other nearby regions.
Meanwhile, it was reported that the regime's air bases outside the villages of Kweiris, Neirab and Menagh were also targeted by the Turkish military. Anadolu Agency (AA) said that following the Turkish military offensive, the air base in Neirab was rendered unusable.
Turkish combat drones kill 3 Assad regime generals in Idlib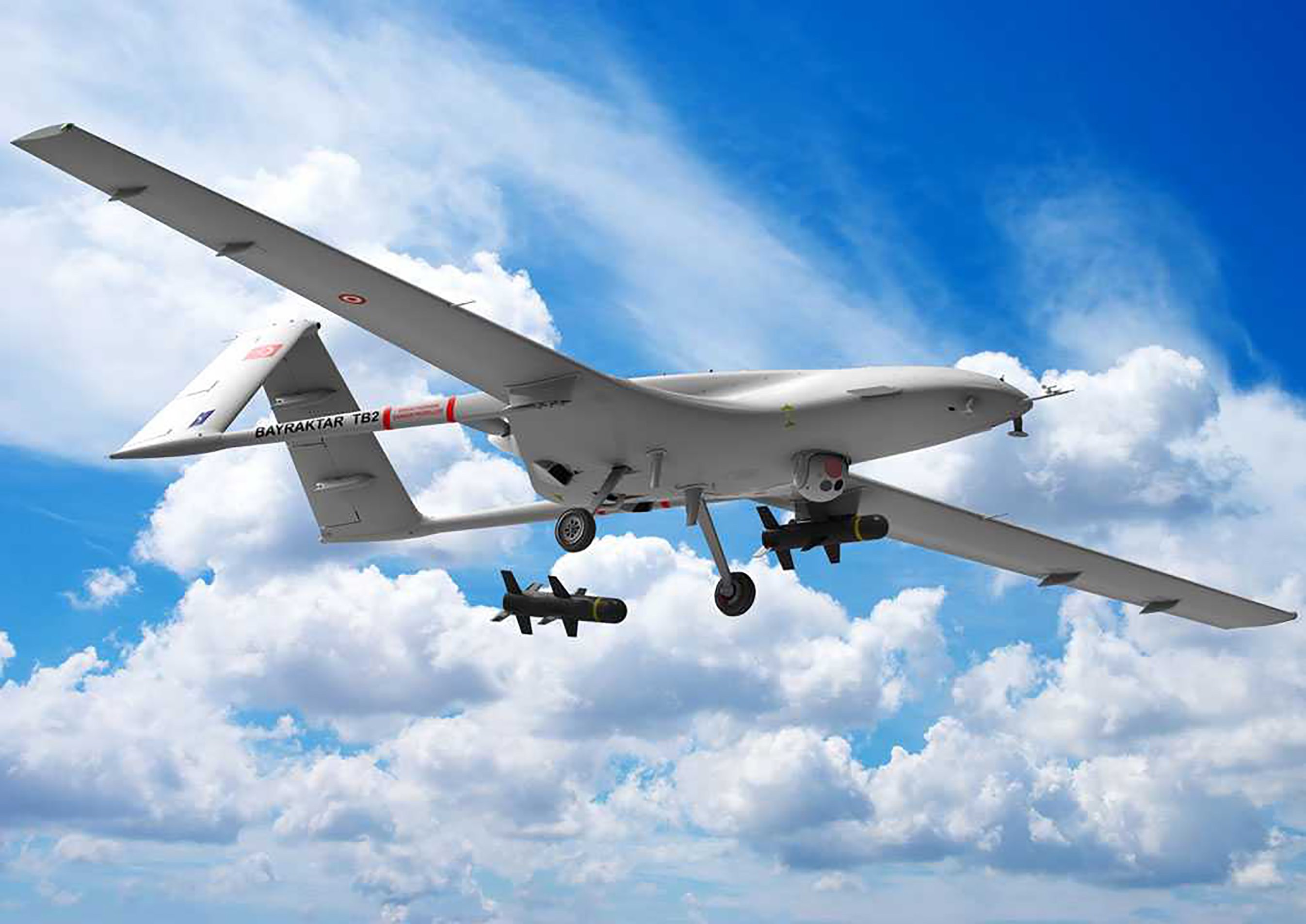 Three senior Bashar Assad regime generals were killed in Turkish drone strikes in northwestern Syria's Idlib, local sources confirmed Saturday.
Brig. Gen. Burhan Ramoun, Brig. Gen. Ismael Ali and Col. Mazar Farwati were killed in an airstrike carried out by unmanned combat aerial vehicles (UCAV) in the Jabal al-Zawiya region.
The Turkish army neutralized more than 2,100 Assad regime targets, the National Defense Ministry said on Twitter.
The ministry also shared images of the regime elements neutralized in Idlib, northwestern Syria.
Separately, at least 21 Iranian backed terrorists were neutralized in Idlib, according to Iranian news agency Hawzahnews.
Following the regime attack on Thursday that killed 33 Turkish soldiers in northwestern Syria's Idlib, TSK carried out airstrikes and artillery shelling throughout Friday.
More on this story from Daily Sabah